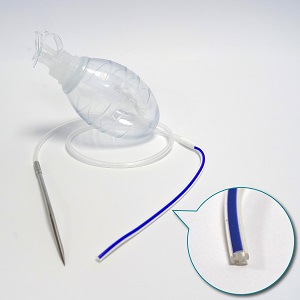 Product Features 
1.Made of medical grade silicone.
2.With X-Ray opaque line, used for closed wound suction draining.
3.These internal four channels, or flutes, are utilized to quickly remove exudates.
4.Hub of the tube minimizes pain associated with device removal.
5.With or Without Trocar.
6.400cc bomb reservoir.
7.Available sizes, 10 FR, 15 FR, 19 FR, 24 FR, 28 FR.