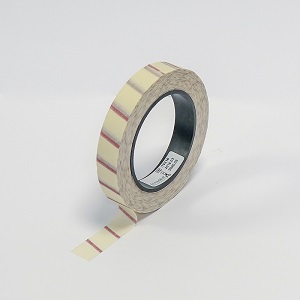 Product Features 
4A Formaldehyde Tape is an adhesive tape used in FO Gas sterilization to indicate whether a specific gas has been exposed. 4A Formaldehyde Tapes have a Type 1 indicator.
4A Formaldehyde Tape works by changing color after exposure to sterilization processes. The tape also features a chemical indicator to verify that it has gone through the sterilization process.
They are a safe solution for closing wrapping materials.
Note: Optional sizes are available upon request. Products can be produced with your trademark
Product Types and Sizes
| | | |
| --- | --- | --- |
| Product Code | Product Name | Product Sizes |
| 4AFOT1950 | 4A Formaldehyde Tape | 19mm x 50m |
| 4AFOT2550 | 4A Formaldehyde Tape | 25mm x 50m |